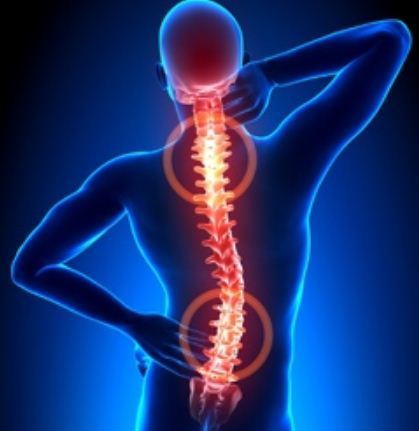 Best Spine Surgery Hospital in Ahmedabad
The spine division of Orthopaedic Surgery offers expert, personalized care to patients with a wide range of back and neck conditions, including treatment for spinal arthritis, disc degeneration, scoliosis, spinal deformities and tumors.
Our dedicated team provides the treatment of spinal ailments including:
Minimal Invasive Spine Surgery For Disc Problems (Endoscopic / Microscopic / Microtubular Key Hole Surgeries); Scoliosis / Kyphosis Correction Surgeries For Spinal Deformity; Spinal Tuberculosis Management; Spinal Bony Tumour Surgery; Spinal Pain Management; Vertebroplasty / Kyphoplasty For Spinal Fractures; Robotic / Navigation Guided Spine Surgery.
Doctors listen to you and try to identify the true cause of your pain or other symptoms. And then you'll be offered a tailored treatment approach drawn from the full range of treatment options, which include medication, physical therapy and interventional pain management. Surgery is recommended only when it makes sense for you.
Spine Surgery aims to help patients suffering from chronic spinal disorders that can lead to permanent deformity and prevent one from living a normal life. Shivanta Hospital is the Best hospital for lower back pain treatment and has Best Spine Surgeon in Gota, New Ranip of Ahmedabad. Spine surgeries can be of different types:
Spinal Fusion: It is one of the most common spine surgeries that are used to join two or more vertebrae. The surgery involves the use of screws, rods and plates. It includes different type of procedures such as open surgery, minimally-invasive surgery, endoscopic etc.
Discectomy Or Micro discectomy: It is another common spinal surgery that is used to treat patients suffering from herniated intervertebral discs. It helps to relieve the pressure on the nerve.
1. Microsurgical: In this type of surgery, surgeons use a microscope to remove the damaged portion of the disc. It requires small incision usually less than an inch over the spinal canal.
2. Endoscopic Spine surgery (Percutaneous Stitches): This type of surgery involves the removal of the disc portion using an endoscopic surgery by making a small incision at the back of the knee.
Spinal Decompression: It is the standard procedure of providing relief from compressed nerves by decompressing it using Minimally Invasive key-hole approach (microscopic or endoscopic).
Vertebroplasty/Kyphoplasty: These types of procedures are performed to relieve the patient from the chronic pain and other problems associated with compression fractures of the vertebrae. These procedures involve the injection of cement through a needle into the vertebrae. The goal is to reduce deformity by restoring height to the crumbled vertebra and provides immediate relief from pain.
Minimally Invasive Spine Surgery or MISS is a safe and effective technique used as an alternative to traditional open surgical procedures performed to treat patients suffering from spinal disorders. This type of surgery is performed to achieve high outcomes while stabilising the vertebral bones and spinal joints and/or relieve the pressure being applied to the spinal nerves. If not treated it may result in conditions such as spinal instability, bone spurs, herniated discs, scoliosis, or spinal tumours.
Common Spine disorders
Spondylolisthesis (Degenerative, Isthmic, Dysplastic)
Spinal Stenosis (Central, lateral recess, forminal, extra forminal )
Disc Herniation (Central, lateral recess, forminal, extra forminal )
Osteoporotic Compression Fractures
Deformity ( Scoliosis, Kyphosis)
Acute Traumatic Spinal Cord Injury
Spinal Cord and Spinal Column Tumours
Craniovertebral Junction Anomalies
Spondylodiscitis